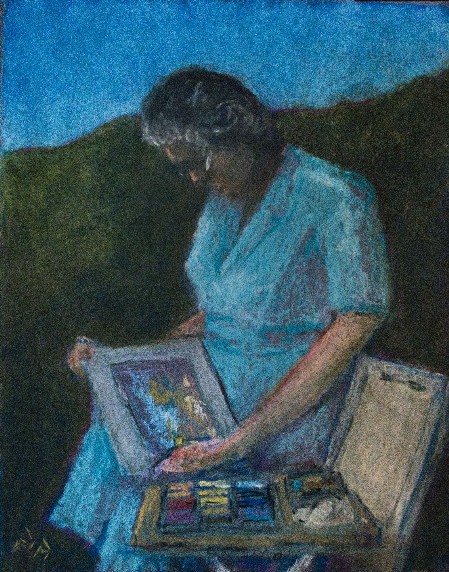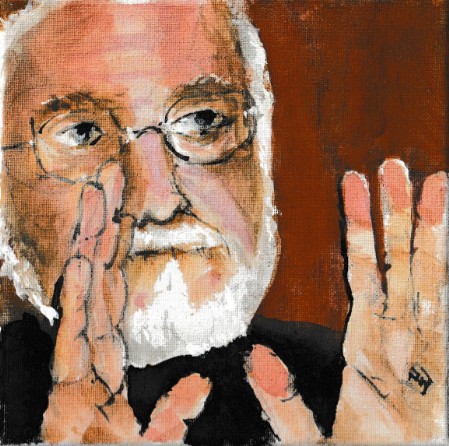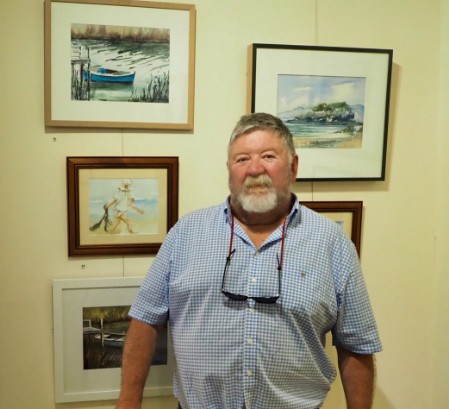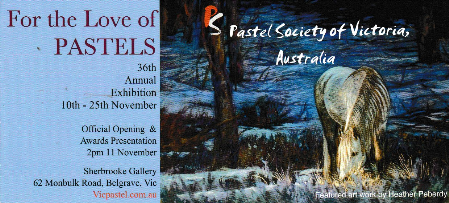 Wednesday Wanders Presents
AGRA Galleries
Camberwell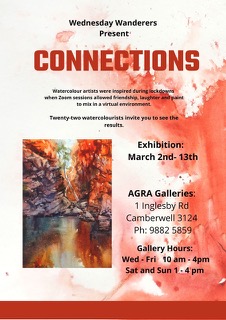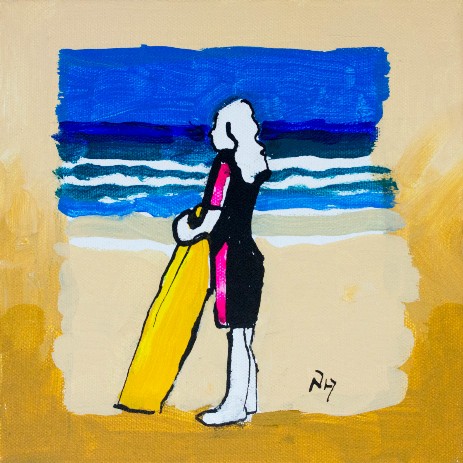 2019
Summer People
May & June, Monash Creative Spaces Exhibition
& Oakleigh Library
.
2018
Photoimpressions :: Wildflowers
September, Monash Creative Spaces Exhibition
The Reading Room
Glen Waverley Library
These are some more large photomosaics created with my
photoimpression
methology.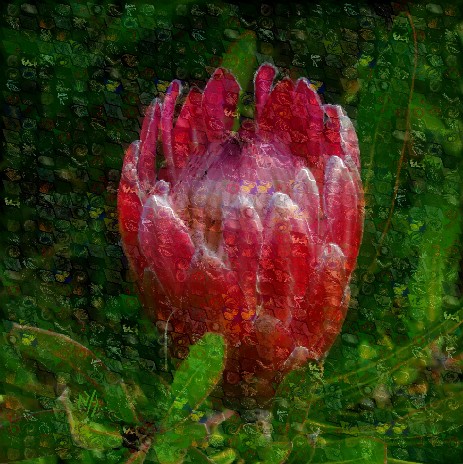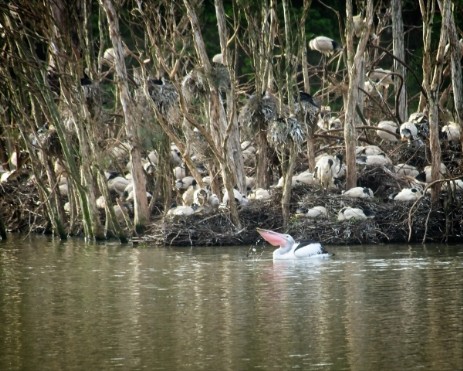 August Monash Creative Spaces :: "Photography with an Artist Eyes" Photowalks
Reading Room, Glen Waverley Library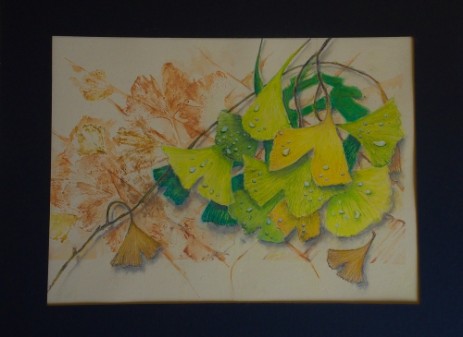 Student Exhibition :: Highly Commended
Victorian Artists Society
430 Albert Street, East Melbourne
The work depicts the relationship between three phases of the existence of the gingko tree as shown by it leaves. The rock background is covered by ancient fossil impressions of the leaves (once very common in cretaceous times about 65million years ago) in a shale, overshadowed by modern leaves representing the cycle of life from fresh green leaves in the spring rains to yellow and dying as winter rains approach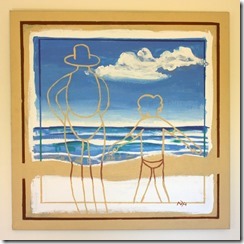 2017
ClimArt :: Artspace gallery
1 Bent St Wonthaggi Vic
An Exhibition of local artist on the themes of Climate Change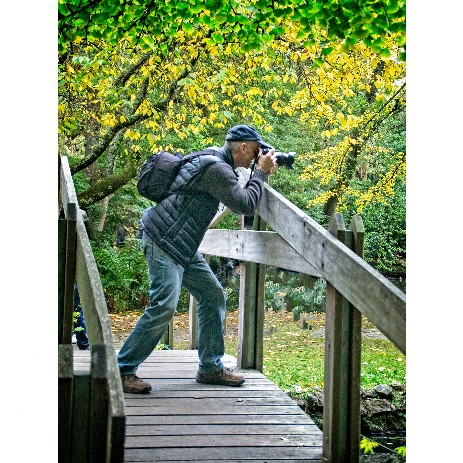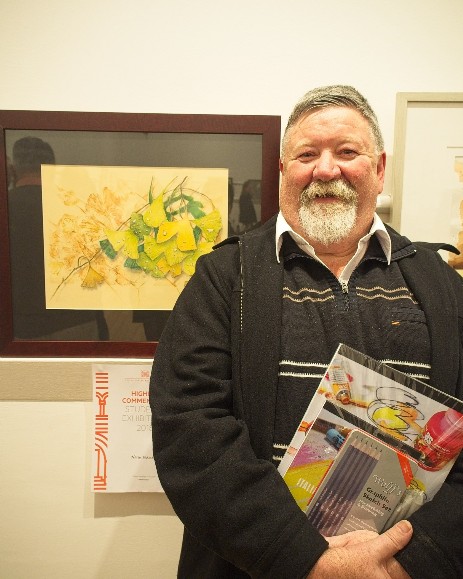 2015 -2016
Artist @ Large
:: No particular location
Just creations, often fleeting, out in Nature or of the Natural World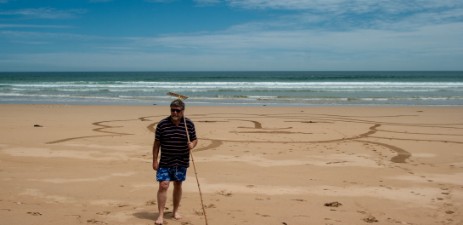 2013
At the Highway Gallery (Mount Waverley)

After a short hiatus the Monash Council have renewed funding this Communiy Gallery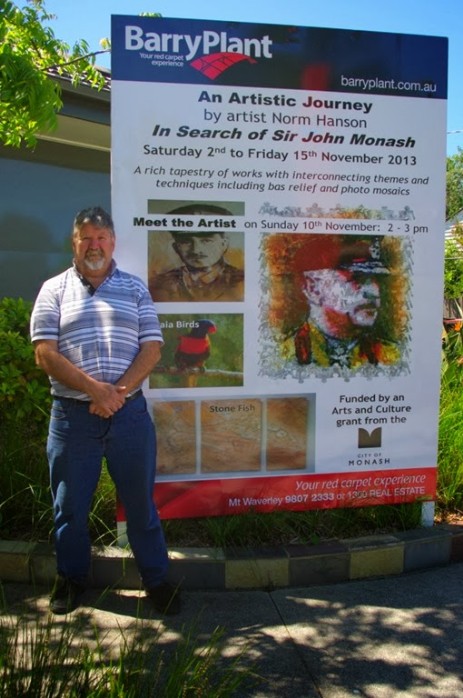 In Search of Sir John Monash : an artistic journey

My works for "In search of Sir John Monash", follow on from my previous geological panels and paintings, on the surface they are firmly represented by earthly things, the soil and rocks. Yet they also reflect on three key aspects of Sir John's life. They have been created with the assistance of an art's grant from the Monash City Council, which allowed me to learn about casting and moulding, to bring stronger dimensionality into my geological panels, experiment with a range of materials and hold this exhibition.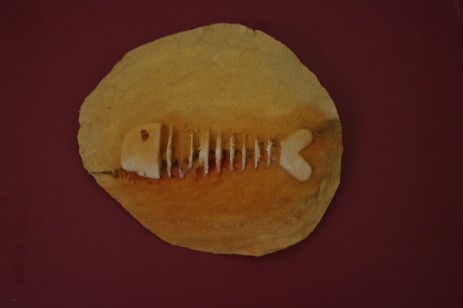 The Gaia Birds Revisited, are a series based on my own photoimprerssion technique that pay homage to some of our colourful birds, and James Lovelock's beautiful analogy of Gaia. The Images begin as photographs but I actually strip them of detail, recycle the colours more harmoniously, like any artist might and create a new palette using fractal flames, mathematical shapes and tessellations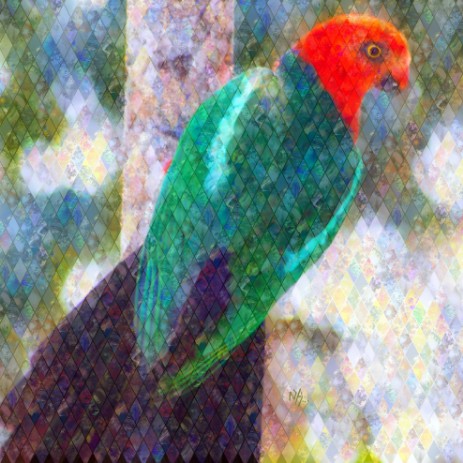 Charcoal Sketch of the Military John Monash
The stone fish are largely based around the theme of extinction, and also using geological inspired images and surfaces.



2011
Monash Gallery of Art
Ramp Gallery
Fractured Threads

An Exhibition of Photography by Rob Brize, Sandy Brize & Norm Hanson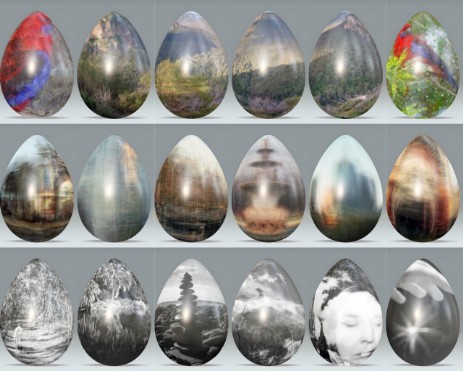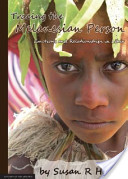 2011
The Dog's Bar, St Kilda
"Endangered"

A Project of Planetary Artists, the Dog's Bar & St. Kilda Festival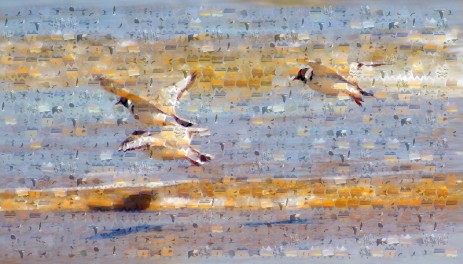 2010
Gecko Studio Gallery, Fish Creek
Retracing Darwin
To commemorate the 150 th anniversary of the publication of Charles Darwin's The Origin Of Species, Norm Hanson followed the trip Darwin undertook in 1836 from Sydney to Bathurst through the Blue Mountains. This exhibition of Photography, Paintings and Rock Art is inspired by what Darwin saw.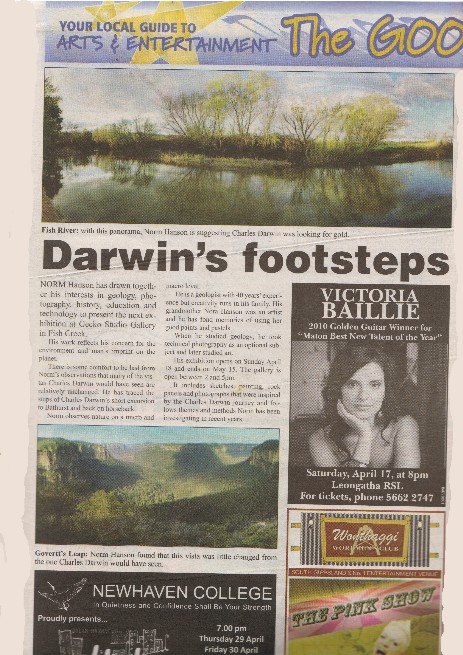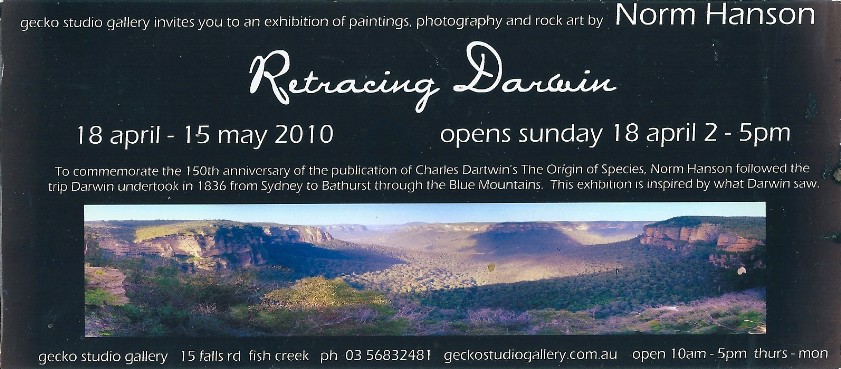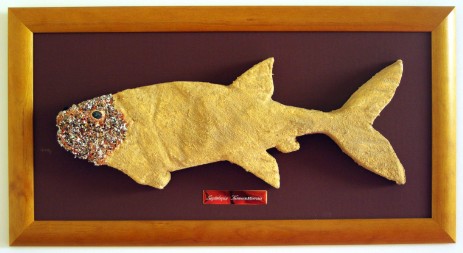 2009
Stockyard Gallery, Foster
Venus Artists

A show of 10 contempory Venus bay Artists inspired by their environment.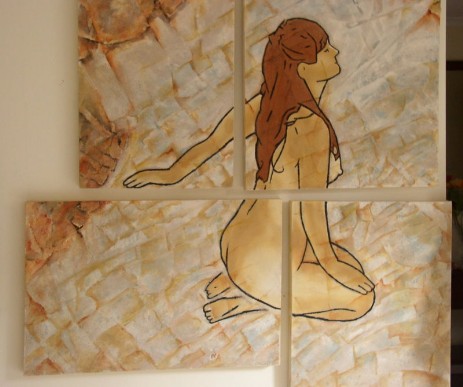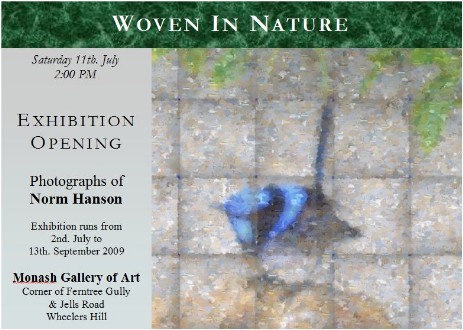 2008
Meeniyan Art Gallery, Meeniyan
Woven in Nature

Norm's First One Man Exhibition and covered Photos, Collages and Rock Art inspired by Nature

2009
Monash Galley of Art
Ramp Gallery & Community Exhibition Space
Woven in Nature II

Photos & Photo Moasics

included the popular Children of Lihir Series

2007 -2011
Venus Bay Community Centre
VACS
Venus Artists Contempory Showcase

Run on the long weekend in March

2008
Surf's Up

An Exhibition for Venus Bay Artists held at the Surf Life Saving Club. Norm help organize the inital exhibition which has now become Inspiration by the Bay