PreviousJells Park PhotoWalks
Photography with an Artist's Eyes
This is a series about Seeing
Norm has already held the Photowalks outlined below. The themes and photographic exercises were be loosely based on Freeman Patterson's "Photography and the Art of Seeing", Carl Purcell's "Artist Brain" with a little of Max Meldrum's "The Science of Appearance" plus some stuff from my blog posts.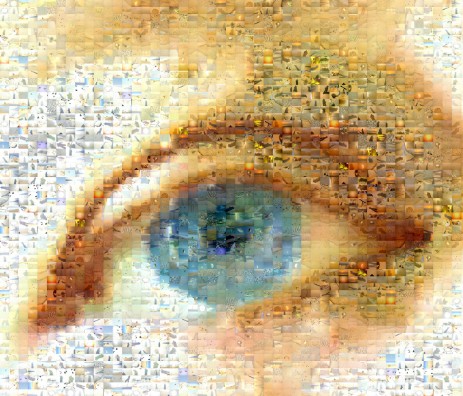 A Sense of the Place

17/9/2017 2:00pm ::
Meetup in front of Madeline's Cafe
This photo walk is about a gentle introduction into how artist might use intense observation and how that might help take better photographs that may capture the essence of a place.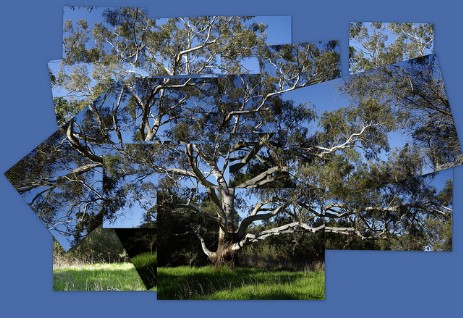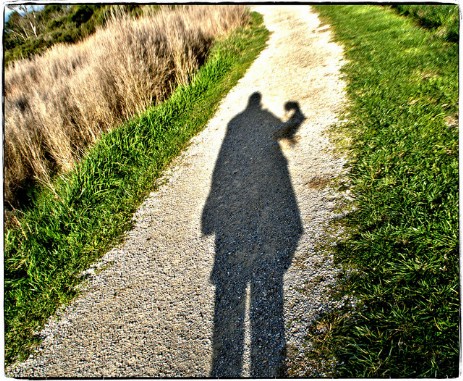 Seeing by Chance
22/10/2017 2:00pm
:: Meetup in front of Madeline's
This photowalk was based around a couple of Freeman Paterson's favourite fun challenges, seeing sideways & the opportunity to break some established Photographic Rules.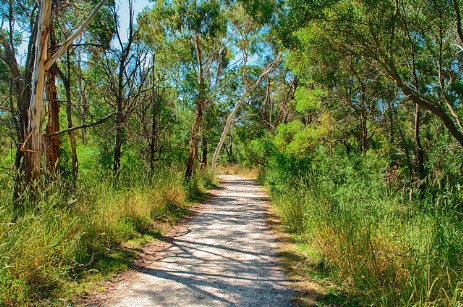 26/11/2017 2:00pm :: Meetup at Oak's Playground
This photowalk will focus on seeing the balance of light and dark values before taking a photo. There will be a quick demo of creating tonal composition (or Notan Sketch). You will be encouraged to make a 3 or 5 value sketch of a simple scene yourself and learn a couple of tricks to better see and appreciate how important tone is for understanding shapes, space and composition
Seeing in Detail
25/2/2018 7:00pm
:: Meetup at the Oak's Playground
The objective today is a little bit counter intuitive, it is finding out what interests you and how you might best portray it for others to enjoy. Freeman Patterson refers to this skill as ""Relaxed Attentiveness". This photowalk is much later to hopefully experience the wonderful light of the golden hour, to heighten our observation of what we find interesting. Later afternoon and evening is also a great time to observe the bird life in the park and around the lake.
So keen bird photographers bring along your long lens.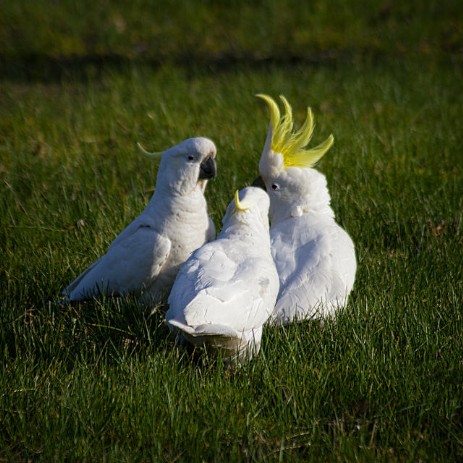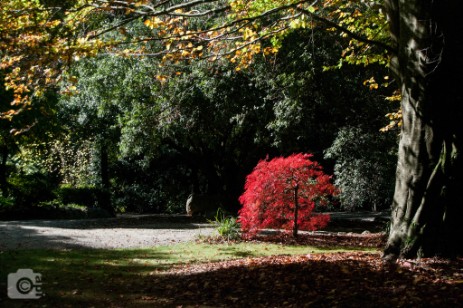 Seeing Colour

6/5/2018 2:00pm
:: Meetup at Alfred Nichols Garden, Sassafras
This is where artist and photographer's beliefs and approaches can be widely different, Beginning with a very simple overview of colour theory and the difference between absolute (the colour thing itself) and relative colour (impact of surrounding colours), You should select a colour you like then explore with photo design and composition based around that colour and its emotional impact on you
9/9/2018 2:00pm
:: Meetup in front of Madeline's
Composition is a massive topic but this photowalk will look at how to identify some common pitfalls in developing a strong design aspect for your photos.
Frames and windows




Center of Interest




Establishing a Base, Balancing Tone




Amputations at the edges



We will also have a bit of fun with deliberately breaking some "common rules" of composition.
"In order to give meaning to the world, one has to feel oneself involved in what he frames. This attitude requires concentration, a discipline of mind, sensitivity, and a sense of geometry." ...(Henri Cartier-Bresson)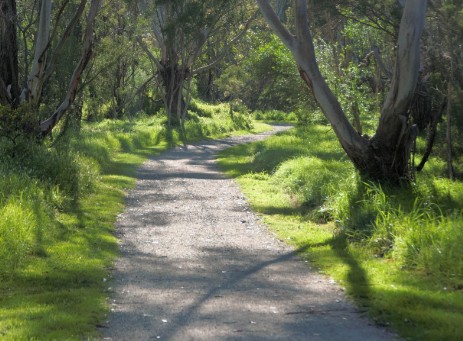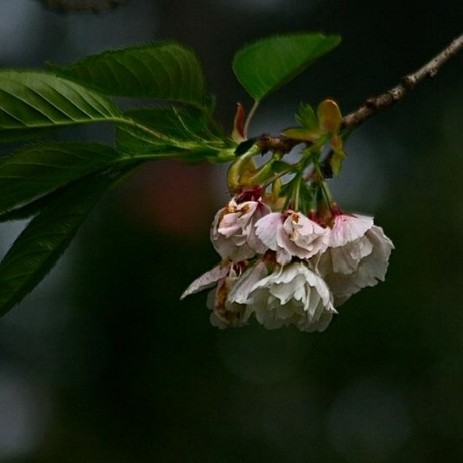 Seeing as the Camera Sees

14/10/2018 2:00pm
:: Meetup at
Dandenong Ranges Botanic Garden, Olinda
Understanding how a camera captures an image, and how it differs to all other visual media. We see differently, our eyes and brain automatically adjust for complex light and distortion, a camera will not. We can also scan a scene and get depth queues outside the frame of the cameras viewfinder. What we see (or thought we saw) is usually richer in colour and objects exist clearly in space, whereas photos often seem flat. Artists have a series of techniques and tools to help separating the figure and ground. Applying these foreground/background checks in the view finder and looking for other depth clues can instantly enrich your photos.
Photography is all right if you don't mind looking at the world from the point of view of a paralysed Cyclops.
... David Hockney
Seeing the Bigger Picture (Photowalk & SketchCrawl)

18/11/2018 10:00am
::
Begins At The Oaks Picnic Area, Jells Park South (off Ferntree Gully Rd.)
A Sketch Crawl is like a photo walk only slower. This one should appeal to both photographers and sketch artist, Bring a camera (smart phone is fine) and a sketch pad (smaller is better eg A4 – A5 but whatever size you prefer).
This is three sets of walks, with refreshment and social breaks between stages. You are free to come for one part or all three. The main theme is still based on seeing but borrows from the thoughts and art of David Hockney in his recent "a bigger picture" documentary, book and Exhibitions (eg David Hockney Current at NGV 2016/2017). Learn how seeing will to help collect better reference material for artwork and/or pull together a series to tell a photographic story.
"The moment you cheat for the sake of beauty, you know you're an artist"
David Hockney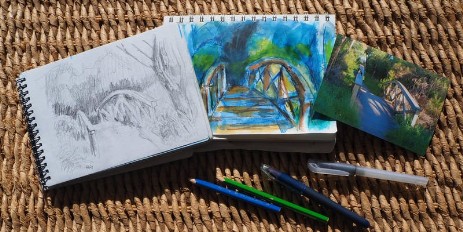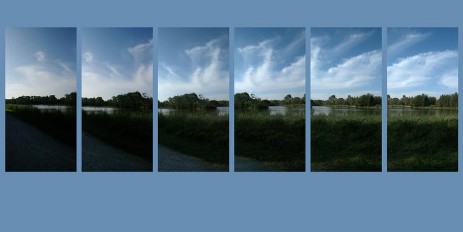 Seeing the Story
10/2/2019 2:00pm
:: Begins Out the Front of Madelline's Cafe, Jells Park
Capturing a story in a single photo is difficult. This photowalk is also about collecting a series of photos (perhaps 3 to 10 photos, 6 is a good target number), it focuses on those aspects that tell a story, capturing time or different views or the essence of a subject. Exploring how human experience seeing and rememebering as a story is actually different to the ways a camera captures "memories". Learn why a series can help bridge that gap.
"
It is an illusion that photos are made with the camera… they are made with the eye, heart and head.
"
– Henri Cartier-Bresson
Good Light & Movement
20/3/2019 6:00pm :: Begins At The Oaks Picnic Area, Jells Park South (off Ferntree Gully Rd.)
Good light is the magic fairy dust all photographers are keen to find. When the Sun is close to the horizon (on a sunny day) its light appears warmer and softer. This time is usually called the golden hour. Taking good photos during this time can still be challenging, Intensity of the light and thus exposure can change quickly and many autofocus systems will be strained. Yet the colour, atmosphere and mood, achievable in the photos make photographing at this time of day very rewarding. It's time to experiment and play with the light.
Hopefully we will have the opportunity to see some larger water birds swooping in for the evening. Photographing birds in flight or small nervous birds birds is very difficult but at the same time can be fun and rewarding. Your subconscious (artist) brain is more likely to be able to judge the decisive moment and framing, over-thinking settings normally disappoints. We will discuss a few strategies to tackle the many problems of low light and moving subjects (PS This ls also applies to candid photos of kids)
"To photograph is to hold one's breath, when all faculties converge to capture fleeting reality. It's at that precise moment that mastering an image becomes a great physical and intellectual joy." – Henri Cartier-Bresson.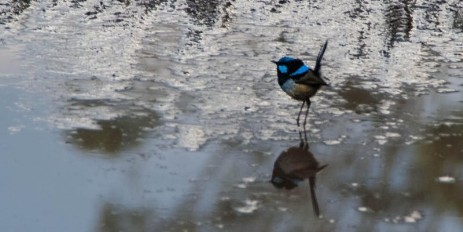 14/4/2019 2
:00pm
::
Begins Out the Front of Madelline's Cafe, Jells Park
The aim of this walk is to set a limitation and use that to expand your creativity. If you are gear oriented style photographer, leave that heavy camera bag behind and just bring one camera and one lens, if it's a zoom, which is fine, restrict yourself to approx. one focal length. Alternatively if you more adventurous you can pick a limitation envelope, with a random limitation, from me at the start of the walk. Whilst we will all mainly follow the same path you will need to focus on your limitation and use that to see more photographic possibilities.
"When people ask me what equipment I use – I tell them my eyes." — Anonymous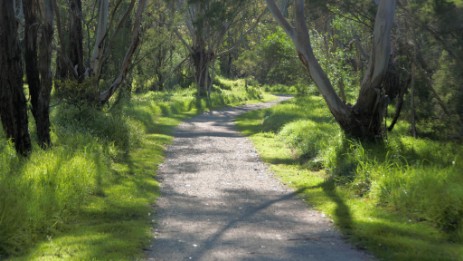 In the Footsteps of Clarice Beckett
15/5/2019 10:30am :: Meet in the Car Park at Rickett's, Point Beaumaris
Clarise Beckett was a tonalist painter, in the Max Meldrum tradition, who painted many works around Beaumaris. Her work has been largely forgotten but embraced many aspect of tonalism, minimalism in a modernist way. This walk will visit places both she and the Heildelberg School Impressionists painted and look at tonal balance in the way a photo can be composed. Hopefully you'll also get a chance to photograph a variety of water birds, beach scenes and some traditional (less colourful) beach boxes.
"A painter should begin every canvas with a wash of black, because all things in nature are dark except where exposed by the light." ― Leonardo da Vinci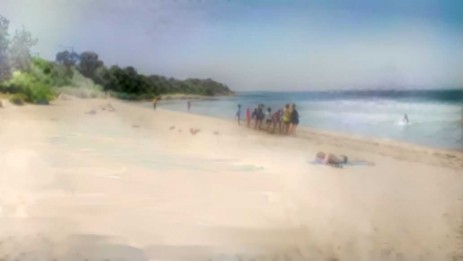 Photography with an Artist's Eye
26/5/2019 10
:00am
::
Begins on Walkerville South Beach in fron of old Lime Kilns
This Photowalk, during
Creative Gippsland's May of Come & Play
, will appeal to any artist seeking better reference photos or anyone looking to creatively improve their photography.
South Walkerville is a very picturesque location and an ideal place to wander and practice seeing. You will be guided through a number of exercises to better see the left brain stuff like exposure, depth of field and focus as well as seeing the more right brain intuitive things like tonal balance, colour, composition and story. You will also learn why it might be better to take 5 to 10 photos rather than a single snapshoot.
Bring a camera (camera phone is fine) and sketchbook or notebook.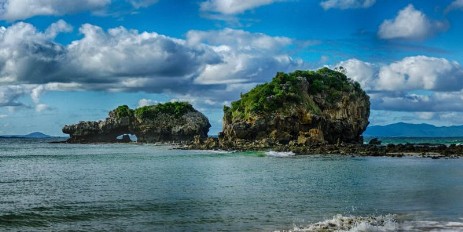 See, Shoot, Share
16/6/2019 2:00pm :: Begins Out the Front of Madelline's Cafe, Jells Park
A photo treasure hunt, in a hunter-gather style, "Hunt" "Gather", "Share" in more modern instagram-ish context "See", "Shoot", "Share". The important first step, is seeing, before you press the shutter button.
Choose an envelope which will contain a random set of #HashTags. You should try to include at least one these subjects in some of your photos. Better still try to get two topics in a single photo or even better three in a single photo.
"Beauty can be seen in all things, seeing and composing the beauty is what separates the snapshot from the photograph."
— Matt Hardy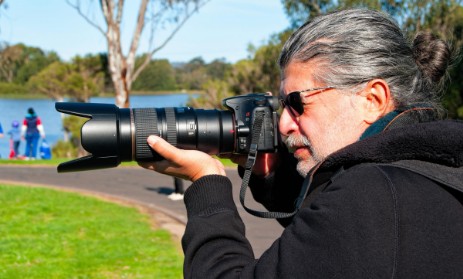 On the Right Path
6/10/2019 2:00pm
:: Begins
Carpark infront of Wayburne Preschool,
579 Waverley Road,
Glen Waverley
This is a reschedle of the Scotchman's Creek walk that was cancelled because of strong winds. Whilst we will be walking along the Scotchman's Creek track, the opportunity should be taken to look a little wider than the obvious photo of the pathway, and seek out those things, photo styles and compositions that motivate you and suits your style.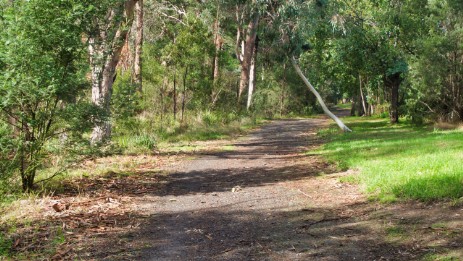 In the Footsteps of Two Bills
13/11/2019 10:30am
::
Norton's Park, Norton Lane, Wantirna South
This is an investigation of the works of Bill Henson & William (JWM) Turner. They may sound like strange bedfellows but come and see their movitation and approaches to the spirit and atmosphere of landscapes. Starting with the tonal approach of Bill Hensen's chiaroscuro approach then onto the compositional linework of Turner's sketches and onto his atmospherioc watercolours fiull of light..
You will have the opportunity to both sketch and photograph your next inspired masterpiece.or just enjoy the company.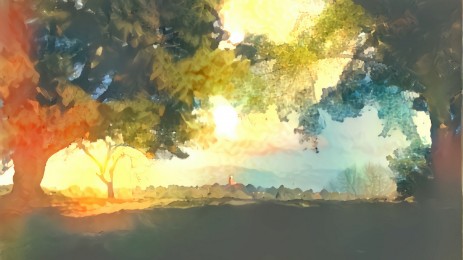 Harsh Light
Sunday, 8th. December 2019
2:00 – 3:30 pm
::
Meet at Madeline's Cafe, Jells Park
Mad dogs and Englishmen go out in the midday sun, Should Photographers?
Well the myth is that serious photographers shouldn't! The harshness (strong shadows) intensity of the light and featureless blue sky, usually resulting in a very flat (often greyish and that washed out look) if not blown out image or large murky pools of darkness where facial features should have been. Artist like shadows they give form and structure. The impressionist found shadows also hold colour and often the most vivid colours on a bright day are in the part shade. Glare can be reduced with a polarizing filter (sun glasses for your camera) and shadows can in filled in for close subject with make shift reflectors or fill flash. A bit of revision on dynamic range retaining colour & detail in shadows and avoiding blown out highlights, all with that rich blue Australian summer sky.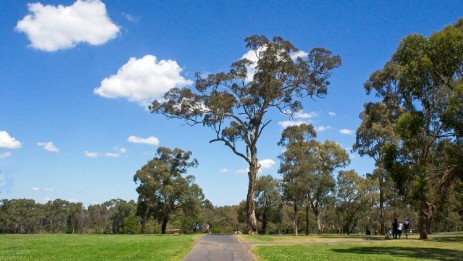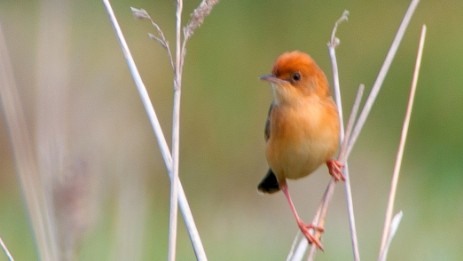 Birds & Golden Light
Wednesday, 5th. February 2020 6:30 – 8:30 pm
::
Meet at Northern Carpark of the Oaks Picnic Ground, Jells Park (off Ferntree Gully Rd.)
Please note the later timing of this photowalk.
After the harsh summer light this will be an opportunity for gentler golden hour lighting, hopefully with the opportunity of photographing some smaller birds out feeding in the last rays of sunlight, and the larger waterbirds swooping in to settle in around the lake. With the softer evening light, reflections on the lake may also be very photogenic.
Finding Maths in Photography
Sunday, 15th. March 2020 2:00 – 3:30 pm
::
Meet at Madelines, Jells Park
This is not a boring return to class, or remembering exotic formula, it is a series of fun tasks (almost games) that explores the more mathematical side of seeing the world through photographs.
"We adore chaos because we love to produce order" …M C Escher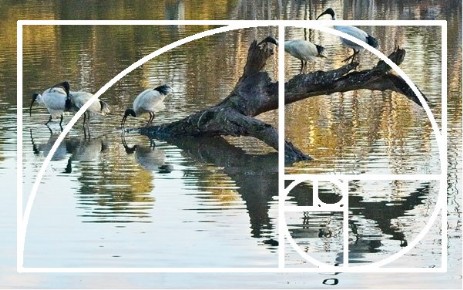 Winter Light
12 June 2022 Sunday 1pm - 3pm, Meet at Monash Gallery of Art
Join us for a leisurely Sunday afternoon photowalk with photographer Norm Hanson.
Winter light will challenge participants to see and capture photographs in challenging and unpredictable lighting scenarios. The photowalk will begin with a warmup challenge working with exposure compensation and then be guided throughout according to the lighting scenario present on the day.
Norm will be presenting frequent photowalks with MGA, each with a different focus/theme. Open to people of ages and all skill levels. No experience required, just a camera and some enthusiasm.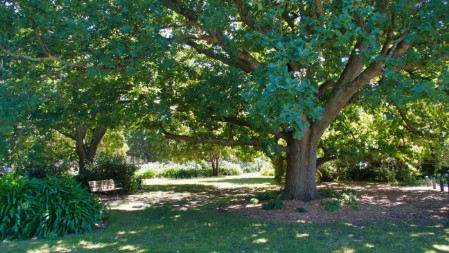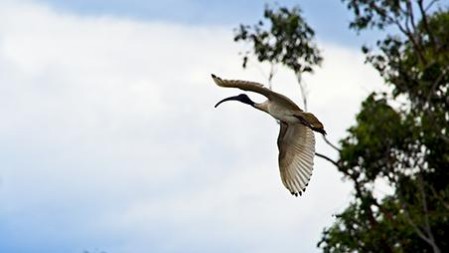 Birds in Flight
17 September 2022 Saturday 3pm - 5pm
Meet at Madeline's Cafe,
As the weather slowly changes life reemerges in our local landscape. Immerse yourself in a guided photowalk around Monash's Jells park focussing on our exquisite local birdlife.
The session will challenge photographers to capture subjects that are frequently in motion. Participants will need to embrace patience and resilience in this workshop.
Norm will teach participants about the camera techniques required during the session, as well as providing some local area and local wildlife facts. Participants will warmup for the session with ways of handholding cameras and breathing exercises.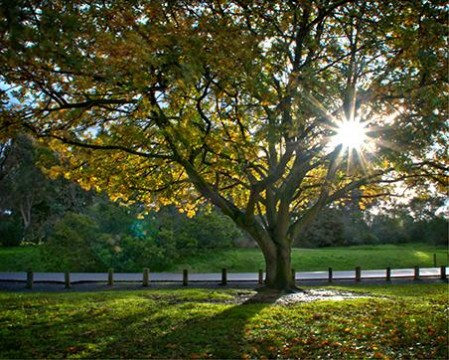 Memories of Trees
23 July 2022
Saturday 10am - 12pm
,
Meet at Madeline's Cafe
Trees are an often an overlooked subject for photography. In this photowalk, Norm will guide participants in beautifully capturing trees in photographs and considering different viewpoints. The session will challenge photographers to avoid depicting the typical symbol of tree-ness and promote observation using a couple of Betty Edwards style challenges. Warmup activities will include finding your symbolic tree and looking for negative spaces that defines the subject
Seeing by Chance
19 February 2023
Sunday 2.30-4pm
,
Meet in MAPh Atruim
Photowalks with Norm are back in 2023!
'One thing you will notice when you view your results is a number of happy accidents'
– Freeman Patterson
Photowalk sessions are just as they sound – an opportunity to walk, take photographs and be inspired by engaging topics, exercises and ideas linked to MAPh's collection and exhibitions. No prior knowledge is required, just a camera (a phone camera will do) and enthusiasm to learn, share and to get creative with photography.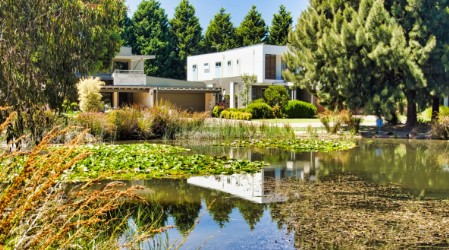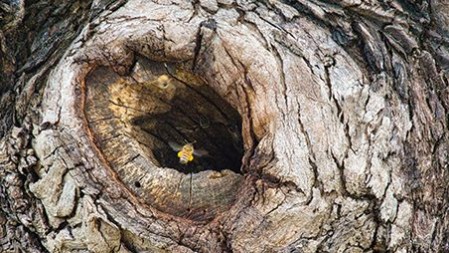 Seeing in Detail
26 March 2023 Sunday 1.00–2.30pm,
Meet at Madeline's Cafe.
'When you think you are close, get closer' – Rick Sammon

According to Ansel Adams, 'there is nothing worse than a sharp image of a fuzzy concept'. On this Photowalk we will investigate how much detail makes an interesting photo. We'll discuss ways to isolate the subject of an image, depth of field and how to add focus to points of interest. In our warm-up exercise, we'll turn a recognisable subject into a detailed abstract.
Seeing the Person: Keep it simple
7 May 2023 Sunday 1:00pm – 2:30pm
Meet at Madeline's Cafe,
"It's one thing to make a picture of what a person looks like, it's another thing to make a portrait of who they are." — Paul Caponigro
Composition is a massive topic in art and design. In this Photowalk session, we will discuss using the landscape as the backgdrop for an 'environmental portrait' that gives some insight into the personality, hobbies or lifestyle of the subject. We will explore some of the rules of composition and share tips and common pitfalls in developing a strong design for your photos. We'll explore a 'keep it simple' strategy to arrange visual elements. In the case of a portrait in nature, we'll experiment with adding a complementary centre of interest so as not to distract but rather complement and give context to the subject. We'll also have a bit of fun deliberately breaking some of the common rules of composition.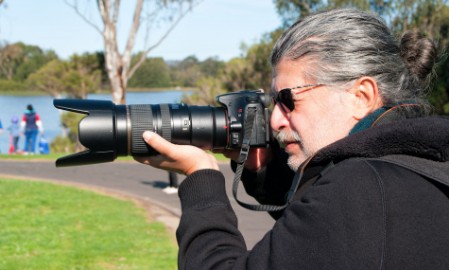 Hand Colouring Photographs
25 June 2023 Sunday 1:00pm – 2:30pm
Wheelers Hill Library Meeting Room
Hand colouring of black and white photographs was fashionable at the turn of the twentieth century prior to the invention of colour photography. Colour was added using special dyes, either in liquid or powdered form. While the original materials might be difficult to source today, most of us can access a laser or ink jet printer and are able to print a black and white image. In this workshop we will investigate a few ways to use selective colour on black and white images. Using watercolour, coloured pencils and/or markers we'll bring our photos to life as works of art.
Bring a printed black and white image to hand colour.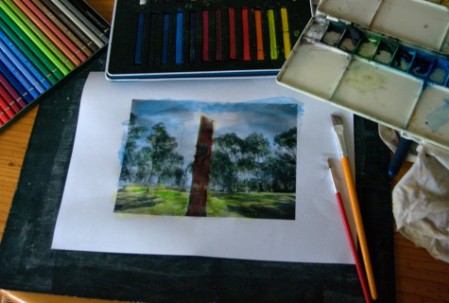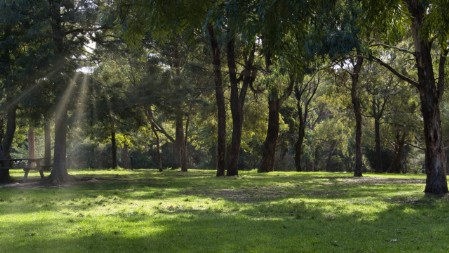 Taking Advantage of Winter Light
30 July 2023 Sunday 1:00pm – 2:30pm
Meet at Madeline's Cafe
"Bad weather makes for good photography." Ansel Adams
Winter is a good time for photographers to take advantage of the lower sun and softer, angled light. Melbourne's weather is notorious for its changeability: mid-winter can be bright – with strong, long shadows that add extra depth to your photographs – or dark and brooding. Even "bad" weather can create drama. It's a great time to change your viewpoint to capture more moody or abstract images. Rug-up for this photowalk session and be prepared to explore the changeable light as a way to gain a different view of the world.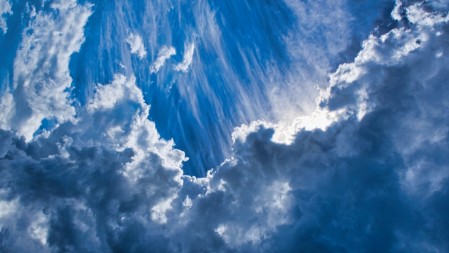 Seeing from Both Sides Now
Sunday 3rd December 2023
1:00-2:30pm
$7.50 - $10 Bookings Essential
Meet at Madeline's Cafe, Jells Park
"Albert Einstein put it best: "The intuitive mind is a sacred gift, and the rational mind is a faithful servant. We have created a society that honours the servant and has forgotten the gift."
Betty Edwards, Drawing on the Right Side of the Brain.
This Photowalk will introduce the ideas of Betty Edwards, on right and left brain thinking, and how they can apply to significantly improve how you "see" what you are photographing. We will use our cameras and our perceptions to consider the questions "Who am I?" and "What do I want?"